Are you looking for a Valentine's Day item for your kid's club, Sunday school, family church, or even even to play with your children a home? Teens and adults will also enjoy the fun!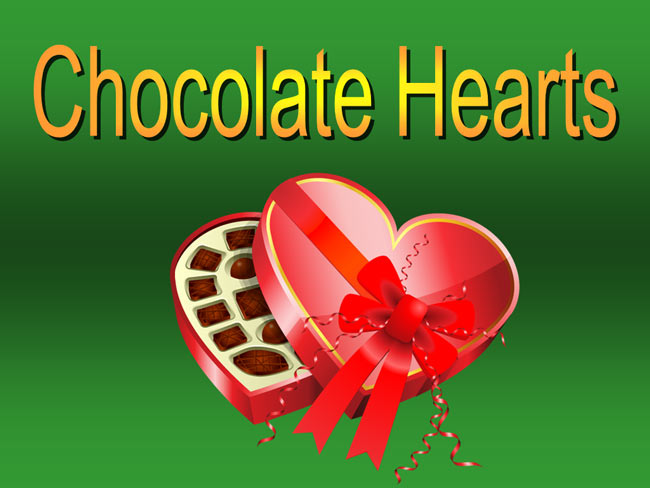 We have created a Chocolate box game ideal for Valentine's  Day, and what's more, it's totally calorie-free!
It's simple to play and is a great introduction to a brief comment on the eternal nature of God's love, and how it is seen in Christ's sacrifice. We even have extra slides you can use for this.
When the Valentine's chocolates have been eaten…
When the fun balloons have floated away or burst…
When the soft toys have been forgotten or lost…
There will still be a love that will never fade away or spoil!
How to Play
After the title image, the game is played on one slide.
The children choose a number (if played as a review game, they earn this right by correctly answering a question on the lesson).
Once that number is clicked, it reveals a chocolate. Ordinary chocs score 25, but heart chocs are worth 50 points!
Full instructions are included on the slides at the end, together with a suggested commentary on the extra bonus slides. This add-on is brief and to the point.

Right-click on the link below and save the PowerPoint to your computer.
PowerPoint Presentation: The Valentine Chocolate Box PowerPoint Game
How to play and brief gospel application : The Valentine Chocolate Box Notes