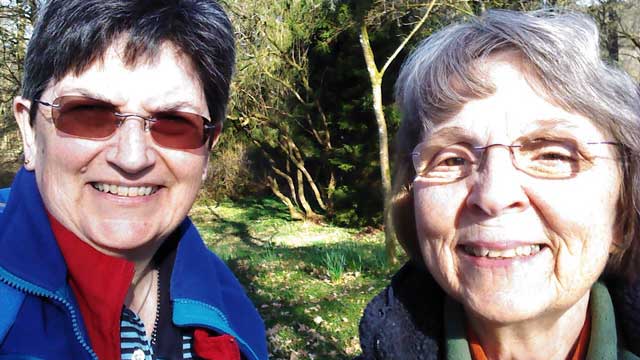 Hi there, from Edinburgh, Scotland!
We are Catherine Slight and Lin Pearson, and we are happy to support your work of teaching the Bible, by sharing our free, ready-to-use resources. These have been developed from teaching, stories and artwork we originated during the forty plus years we worked together in an evangelistic society.
Projectors and printers
In the early years, we hand-painted or printed and laminated our original visual aids. Now the visuals are mostly in PowerPoint, or similar programs. Not everyone has a projector. So we have tried to retain a number of items which can be downloaded and printed. 
Applying the Bible to life today
The Bible is far more than a book of ancient literature. It is God's guidance for our lives. That is why, in addition to spiritual emphases, our ministry resources include moral principles and applications to life today. In this way we can show the relevance of the Bible to our generation.
For all ages
Many of the items here can be readily adapted for children, youth or adults, and some have been used in retirement homes. We want to pass on these resources to anyone who can use them – church workers, parents and teachers…whoever you are! 
Totally free
There is no charge whatsoever for these materials. 
If you need visual aids and guidelines for teaching Bible principles, whatever age range you work with, you are welcome to download anything you might find useful, subject to our terms of use.
Would you like to know more?
If you'd like to know us a little better, you can read more about Catherine, Lin and what we believe.