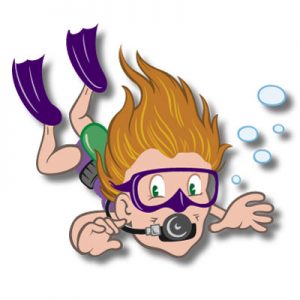 How can we engage kids in discussion about marine pollution? This printable game is a starting point.
Will the team pick a card with exotic fish, shells, or polluting rubbish? The game is full of surprise bonus points. Just add your own quiz questions to enjoy this fun way of thinking about a serious matter.
Easy to make and set up
Print the cards, cut them out and laminate them, mount them on a board with Blu Tack, or some other reusable adhesive, and you are good to go! Just add your own question list.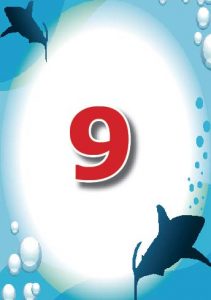 How to play the game
Ask a question on the lesson. If a child answers correctly, they receive points for their team (say 50) and then they choose a number card, which is removed to reveal the item beneath.
Depending on which underwater item is shown, bonuses are added to the team's score. No bonus is added if rubbish is found.
Suggested bonuses are in the printout and you might like to cut out and laminate that sheet as a permanent reminder to you, and for all to see as they play the review game.
The winner is the team with the most points after all the items have been revealed, or when time is up.

Full instructions, visuals and a suggested list of bonuses are included in the free download, which is a single PDF.
Right-click on the link below and then save the file to your computer.
If you enjoy this game, you may like others which are also explore moral issues: