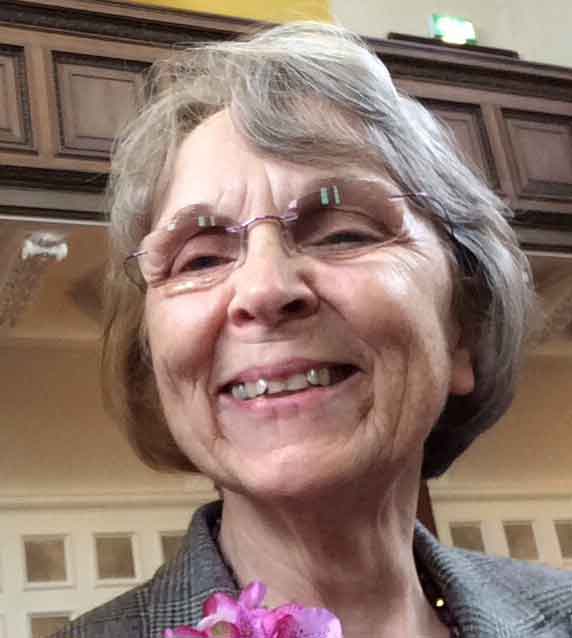 Hi! Catherine here!
I think I have the sea in my blood! I was born in Fisherrow, a fishing village on the east coast of Scotland, where my father was a fisherman.
Art and storytelling
I can recall as a three-year-old walking with him along the beach. My eyes were riveted by the line of empty mussel shells piled up at the high tide line, because of their vibrant blue colour. Colour still gives me great joy.
Something else I inherited from him was a love of stories. He was a gifted storyteller and drew from his own imagination and sense of humour.
Since I trusted Christ for salvation I have been able to use both art and storytelling to enhance the teaching of the gospel. At first it was in Sunday School, and later as a full-time youth and children's worker with The Faith Mission, an evangelistic society in the UK.
Challenges
Having put my life in God's hands, I welcomed his guidance. Much as I would have enjoyed Art College, that was not in his plan for me. So learning how to paint illustrations for stories using a digital art program is still an ongoing challenge! I have faced many in my life, but God has always been with me, to help and encourage, and sometimes to intervene in circumstances in remarkable ways.
Now I am relishing my current challenge – to complete my contributions to this web site. It would make me so happy to think that with God's help people all round the world can benefit from the stories and teaching that my friend Lin and I are gathering here on Free Ministry Resources.
Some things change…
Having long ago reached pension age, the way that I work for God may have changed, but serving Jesus still fills me with joy. Now I use a stylus and tablet, rather than watercolour paint and brushes. I can sit at home and reach round the whole world on the internet, rather than travel a few thousand miles a year in the UK and Ireland. The silent iPad keyboard replaces the clatter of the old Remington typewriter.
…And some things never change
Times and methods may change, but God is still the same. The message he wants the world to hear has never changed. And his call on my life, to send out that message and to be the person he wants me to be, is still as strong as ever.