How do you apply the principles of your Bible lesson to life today? This free PowerPoint game gives opportunities to discuss the consequences of life choices.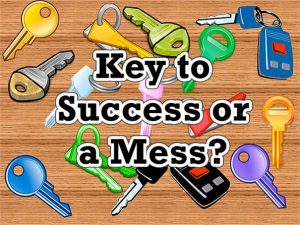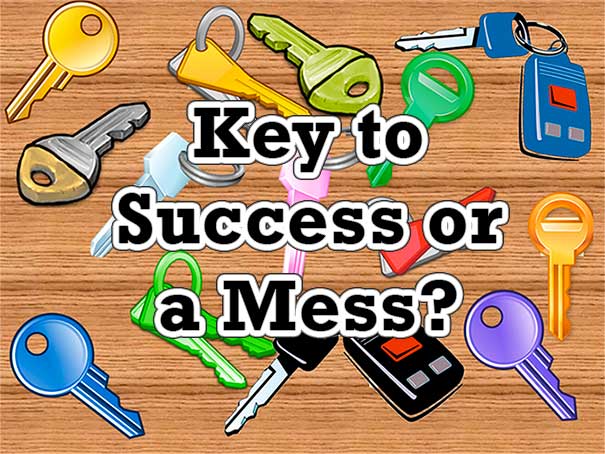 Like our Spot the Bug game, this one relies on TWO PowerPoint presentations being open at the same time.
By choosing random keys, clicking them, and reading the scenarios that open up, the kids are encouraged to think about the consequences of their actions.
When to use this game
As a review game, this is an apt fit with any story where the character makes a mess, or is tempted to do something wrong but chooses to do right.
For example, Joseph showing off ; David not attacking Saul in the cave; Abraham getting a son by his own way, instead of trusting God's promise; the disciples turning away the children; Peter cutting off the man's ear, etc.
As a stand-alone discussion starter, even without a prior Bible lesson, this game works very well.
In schools, either in classrooms or assemblies, the practical and moral message of the scenarios is appreciated very much.
How does it work?
It is essential to download BOTH PowerPoint files and save them to the same folder on your computer. This is because the game "hops" from one presentation to the other and back again, using hyperlinked buttons. It sounds complex but it isn't really. Don't let that put you off trying out this exciting game that we have found to be among the kids' great favourites
Full instructions are provided on the end slides of PowerPoint 1. You can also download them below as a printable PDF.
If you are not used to downloading files over the internet the following steps may be helpful:
Make a new folder somewhere on your computer where you will be able to easily find it again. Name it "Keys to Success".
RIGHT-click on one of the links below and when prompted, SAVE it to the folder you have just made.
Do the same with the other PowerPoint (.ppt) file. Remember: You MUST have these files in the same folder for the game to work properly.
To view the game, open up first the file (key_success_part1.ppt). Full instructions are on slides 2-6. OR, you could open the PDF and read the instructions there.