In a day when kids are exposed to media portraying the occult, gross violence and other horrific depictions, teaching on how to overcome fear is needed more than ever.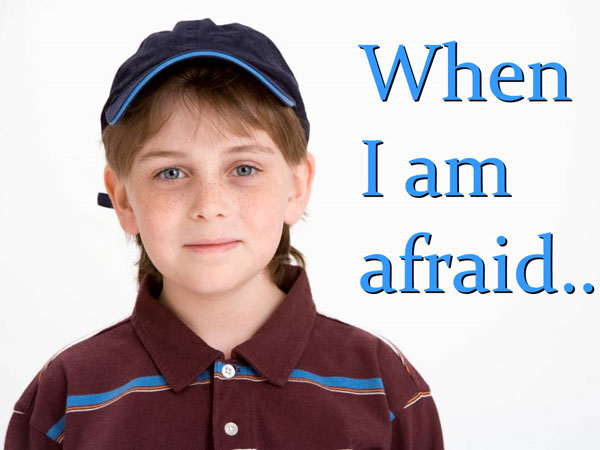 Some fears are good. They keep us safe. For example, fear of being hit by a car will help us watch out when crossing a street.
But some fears are harmful. They can take over our lives. They can have such a grip that the fear controls what we can do and where we can go.
So it is important that we help young people recognise the difference, and deal with the scary aspects of life appropriately. They need to know that fears can be zapped!
We can overcome fear by focusing on the promises of Scripture and the power of God.
We have prepared a free PowerPoint for this topic
This is aimed chiefly at children and young teens, though the principles hold good, whatever the age.
The teaching shows how…
Sometimes we can help ourselves.
Sometimes we can best be helped by another person.
Sometimes, the only help which will truly zap the fear comes from God himself.


A selection of slides from our PowerPoint that accompanies this post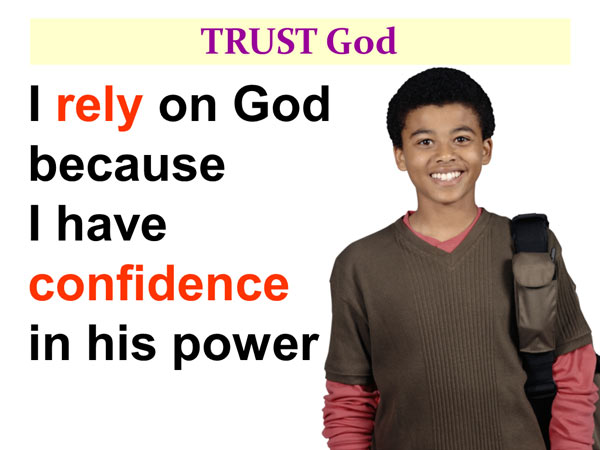 Scope for Discussion
There is lots of scope in the suggested script for you to discuss with the young people the fears that they may have, and the experiences that you or team members have had when God helped you. Whether it is fear of stinging insects, injections, bullies, the dark, or some other issue — there is an answer!
What is in this download?
The PowerPoint has 42 slides which present practical teaching in a memorable way. 
You will also be able to download a full suggested script, which clearly shows you when to advance the slides. There are also ideas for discussion and places to share your own experiences with the kids.

Right-click on these links and save the files to your computer.