Is the Bible really worth reading? Has this old book got any relevance to life today? And what difference would it make if anyone believed what it says?
Reading, studying and acting on the principles taught in the Bible certainly is worthwhile. Indeed, it can be life-transforming.
---
This post is part of a series on the Bible
♦  2 Reasons To Believe The Bible: Its Harmony and Accurate History
♦  Another Reason to Believe the Bible: Its Accurate Science
♦  A Further Reason to Trust the Bible: Its Accurate Translation
♦  Evidence that the Bible is Inspired by God: Fulfilled Prophecy
♦  More evidence that the Bible is Inspired by God: Its Miraculous Protection
♦  Why the Bible is worth reading today: Its Relevance and Supernatural Impact – This post
♦  What is in the Bible and Why?
♦  The Books Not in the Bible : The Apocrypha and Gnostic writings 
---
The Word of God is always relevant
The Bible is relevant to different age groups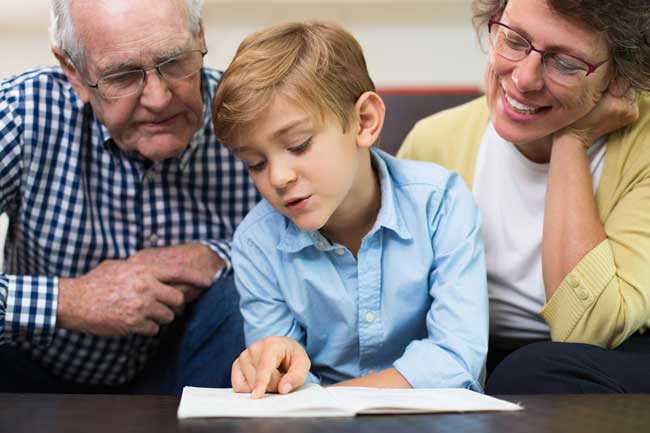 From childhood to adulthood the Bible is relevant.
Children get a lot of pleasure and benefit out of reading the Bible. As they grow – not only physically and mentally, but spiritually – young people can still find something to meet their need and challenge them spiritually.
Even in old age, the Bible has something to challenge, comfort and encourage us. We know of those who are over 100 years old and still enjoy reading the Bible and Christian articles.
The Bible is relevant to different educational backgrounds:
Professor Karl Barth was a theologian.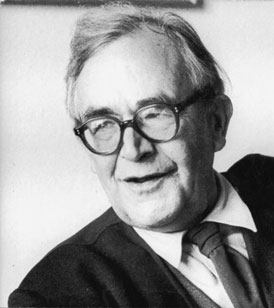 Some hold him to be among the most important Christian thinkers of the 20th century.
When asked in 1962 (on his one visit to America) how he would summarize the essence of the millions of words he had published, he replied in the words of a simple children's song, "Jesus loves me this I know, for the Bible tells me so."
Though some have doubted he ever said this, the evidence is clear that he did indeed make this statement.
The great intellectual had benefited from this simple, but profound truth.
Learning difficulties are no barrier
We know of some whose learning disabilities have not stopped them from trusting Jesus Christ for forgiveness and a place in heaven.
One man, who could not read, was greatly comforted when he was ill by being read to from a child's illustrated Bible. The words and the pictures reminded him of heaven, salvation and the love of God for him personally.
Whatever our intellectual capacity, the Bible has something for us all. It doesn't matter what our educational background, the Bible is relevant to us all.
The Bible is relevant to different cultural backgrounds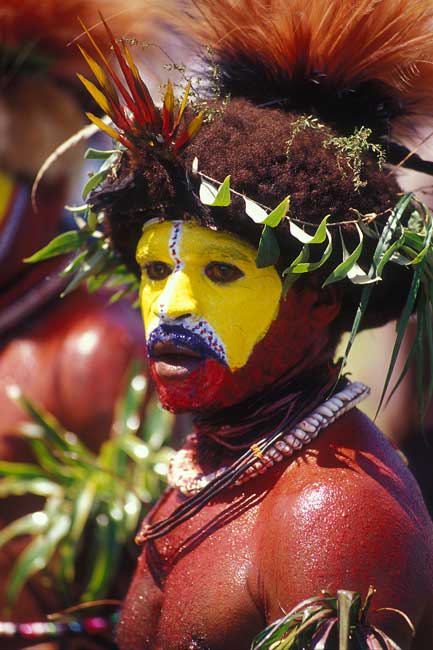 Many of us are used to having technology to make our lives easier and more fun. We have lots of "stuff". Yet in the materialistic Western world, people are still reading the Bible and finding that, though it is an ancient book, it still has a lot to say that is relevant to our modern lives.
Despite having so much, people are realising that they need Jesus, and, following the steps outlined in the Bible, they are receiving him into the centre of their lives as their Saviour and Lord.
Other cultures are less materialistic. They have little technology and often live close to nature, in a much slower and simple life-style. For example, in tribal Papua New Guinea many are finding that the Bible is relevant to their needs, too. We are hearing of those who have come to Christ and trusted him as their Saviour and Lord. They are studying the Bible and reaching out to share it with their neighbouring tribes.
The Bible is relevant to us all
Whatever nationality or cultural background we have, it speaks to our situation.
The uniqueness of the Bible is seen in that no other book has such wide-reaching appeal and effect. No other book can satisfy the needs and understanding of a child, as well as the needs and understanding of the highest intellect and experience of later life.
The Bible has transformed lives
We (Catherine and Lin) know of or have personally met people whose lives have been radically changed when they read the Bible, believed it and entered into a personal relationship with God.
Lasting evidence that the Bible brings transformation
We have met and spoken to such people, and have seen the lasting evidence of the changes described below. Such changes could never have happened if the Bible were simply the thoughts of humans. It is only because it is inspired by God that the scriptures can have such an impact on lives. Here are some examples.
Some healed from mental illness—we know of a man wonderfully healed from bi-polar disorder (manic depression).
Many guided clearly by God in difficult choices eg. careers, relationships, where to live. These choices have proved to lead to productive lives with purpose and fulfilment.
Broken marriages have been restored—we know a lady whose marriage was over. The couple were on the point of divorce. Then she became a Christian and her husband saw such a change in her that the marriage was restored and he trusted Christ for salvation.
All have been given purpose in life—a young person who was lethargic and depressed believed the Bible, trusted Christ for salvation and now says "At last, I have a reason to get out of bed in the morning!" She has found her purpose in telling others about Jesus.

Evel Knievel found the missing piece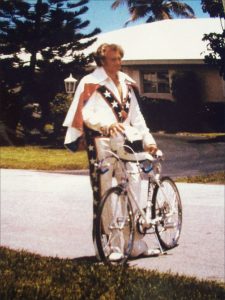 Some people had achieved all their ambitions—career success, financial prosperity, lovely family, but they still felt something important was missing.  Here is one very public example:
Evel Knievel had achieved material success, with his dare-devil motorcycle stunts. His goal in life was to get pleasure and accumulate possessions. Towards the end of his life he realized that something was missing, and he called out to God to help him.
Speaking at his public baptism, shortly before he died, Evel told his story. Here is part of what he said:
I said [in my book] I've had a life better than any king, any president or any prince. Hog wash! I didn't have Jesus Christ in my life. I [only had] the diamonds, and the gold, and the racehorses, and the women, and the booze. I want to tell you something, I'd been a sinner. You're looking at a real sinner, but not anymore. This is the biggest step that I have ever taken in my life. You've got to believe. Oh, you've got to believe in Jesus Christ…
[It is] a wonderful feeling to say, 'I have a real God that I can believe in.'
Through the message of the Bible, this man's life was completely changed. He found in Jesus Christ the piece that was missing from his life. You can see Evel testifying at his baptism in this Youtube video.
Others, known to us personally have also found the missing piece in their lives.
Freed from addictions
Several people we know have been instantly set free from addictions to alcohol, drugs and tobacco.
How did this happen? It was because they read in the Bible about how Jesus could set people free, and they believed it. They trusted Christ for salvation and deliverance, and they were set completely free from their addiction.
Released from phobias
A phobia is an abnormal fear that a person cannot shift. It affects their life deeply, controlling where they go and what they do. We know personally people who have been set free from such debilitating phobias, through trusting the promises found in the Bible and relying on God to fulfil them.
Fear of flying
Fear of injections
Fear of illness
Fear of spiders
Fear of heights
No addiction, no phobia is too hard for God to deal with. By reading and believing the Bible, and trusting God, taking him at his word, countless people have been set free.
Satan's lies about the Bible
No wonder Satan (the Devil) wants to stop people from reading the Bible!
He tries to convince us:
The Bible is boring,
The Bible isn't true,
The Bible is may be true, but it isn't meant for me.
This thinking is wrong! The Bible can be trusted.
As we have shown in this post, the Bible, which is God's Word, is relevant to everyone who reads it and it has power to transform the lives of those who believe it.
We have a free PowerPoint teaching on this topic
Illustrating the points in this post is a free slide show, with full notes. This means that you could share this teaching with others. Children, youth and adults have already benefited from this programme, and the others in the series.
What will I get in the download?
A PowerPoint with  18 attractive slides and Presenter's printable notes. These will give you a suggested script and clearly marked cues to indicate when to advance the slides. 

Right-click on these links and save the files to your computer.