Make your lesson review as much fun for your kids as going for a burger!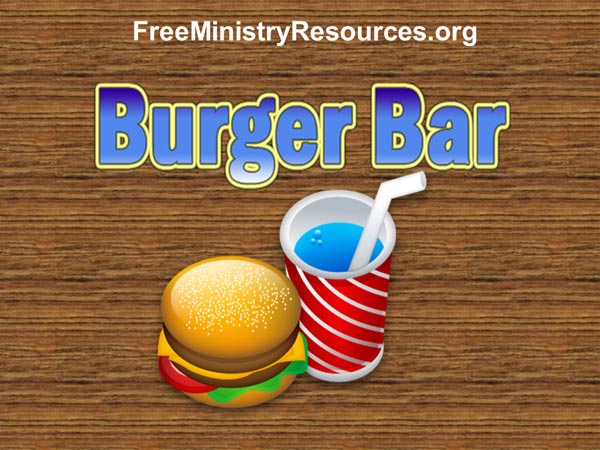 Have your own questions prepared, and then open up this PowerPoint game, which is played on two "boards" (PowerPoint presentations which are opened simultaneously).
How the game works
Once you have downloaded the TWO PowerPoint files, save them into the same folder on your computer.
The playing board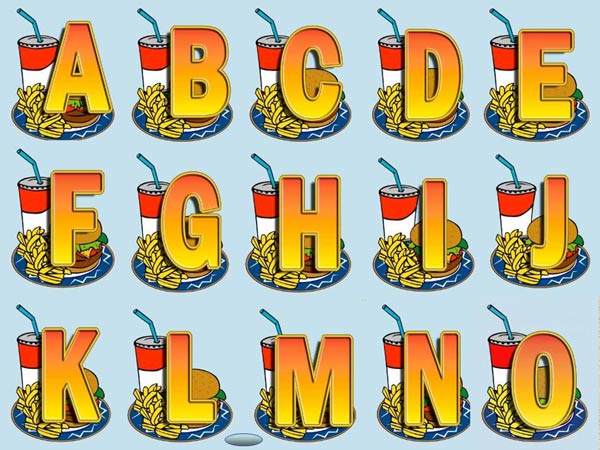 The file burger_bar_part_1 contains the playing "board".
This has 15 items – three each of a burger, fries, drink, ketchup and ice cream sundae. Each item is covered by a lettered image. The aim of the game is to gather one each of all the items.
The scoring board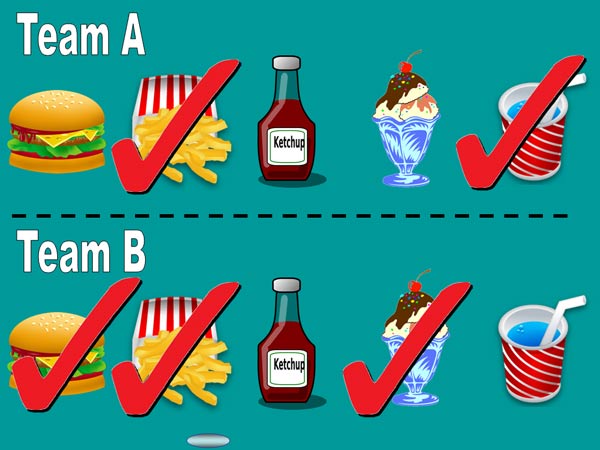 The other presentation (burger_bar_part_2_score_slide) contains the scoring chart. Here the items are checked off the list as they are found.
How to play the Burger Bar game
To begin playing, open BOTH PowerPoint files at the same time.
Only one of these slides is visible at a time. So the game is played by "hopping" from one presentation to the other , using an on-screen button, as each team has its turn.
The teams have to answer your lesson review questions to earn the right to choose a number and reveal the food item hidden below.
The aim of the game is to spot one each of the 5 menu items. The winners are the team that can check off all the items on their row on the score board (or the most in the time available).
Full instructions are provided. Once you have opened up the files and had a "play" yourself, you will see how easy it is to manage the two boards, and how much fun it will be for your children to play this game.
How to download and organise your files
If you are not used to downloading files over the internet the following steps may be helpful:
1. Make a new folder somewhere on your computer where you will be able to easily find it again. Name it, for example, "Burger Bar game".
2. RIGHT-click on one of the links below and when prompted, SAVE it to the folder you have just made.
3. Do the same with the other PowerPoint (.ppt) file.
4. To play the game, open up both PowerPoint files.
Remember: You MUST have BOTH these files in the same folder for the game to work properly.
Full instructions are on slides 3 and 4 of burger_bar_part_1 . Or, you could download and read the instruction PDF document. The link is below.