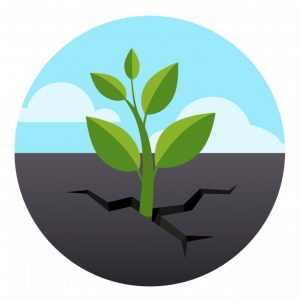 How can "weakness" reveal strength?
Respected marketer and communicator Seth Godin wrote in one of his blogs under the title "Demonstrating Strength":
Apologize
Defer to others
Avoid shortcuts
Tell the truth
Offer kindness
Seek alliances
Volunteer to take the short straw
Choose the long-term, sacrificing the short
Demonstrate respect to all, not just the obviously strong
Share credit and be public in your gratitude

Risking the appearance of weakness takes strength. And the market knows it.
Doesn't this ring true with us as communicators of the gospel?
If we substitute the words "And the market knows it" with "And those we are reaching with the gospel know it" we have a very powerful incentive to be sincere and self-sacrificing – in short, to be Christ-like.
Image of little shoot designed by Freepik