Do you think you are too old, or too young, too inexperienced, too unskilled, unqualified and decidedly ordinary?
Do you feel that you have little to offer by way if Christian service – that God could use others, but not you?
Nothing could be further from the truth!
God CAN use you, if your heart is right!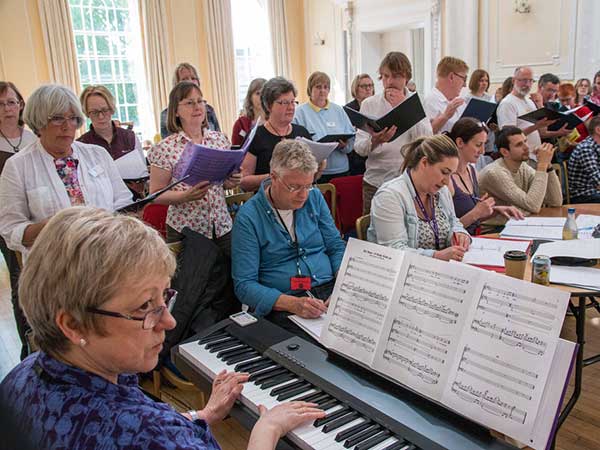 Once, in a movie, a small American choir was struggling to learn Handel's Messiah. They were "rubbished" by a singer who had previously been in a big, established choir. She arrogantly told them, "You're just a bunch of amateurs!"
The small group had recently begun singing and, though they had worked hard, they were not yet very polished. This insult devastated their fragile confidence, especially as they knew that their singing was technically not a patch on that of their critic!
You don't have to be perfect
The musical director encouraged them with these words.
You are indeed amateurs. The true meaning of the word amateur is someone who does that activity out of LOVE. You love your music and bring great pleasure through it. You don't have to be perfect and polished when there is love and passion there!
Don't be ashamed
We may not be very polished or skilled at what we do for the Lord. We may not have theological degrees, or special training in witnessing or counselling. We may feel rather inept, bumbling and inadequate.
But when our aim is to serve God because we love him, and we love the people we are serving, then we are amateurs in the true sense of the word, and need not be ashamed of it! Our hearts are right – and that is the service that God blesses!
Photo credit: nican45 The Beggar's Opera, York – 36 via photopin (license)