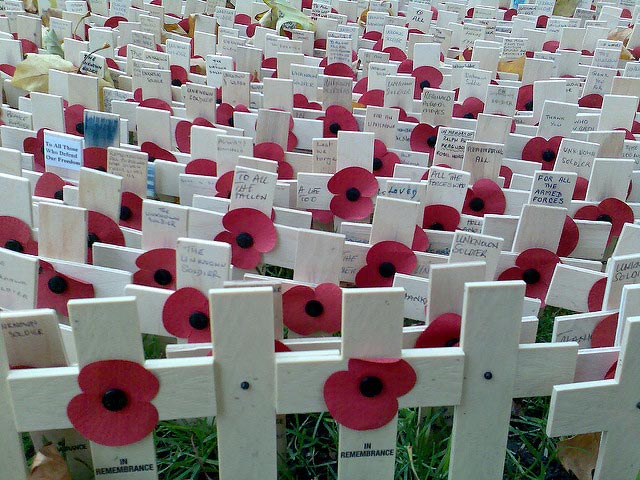 SEPTEMBER 17, 1944—The day for which the First Airborne Division had been waiting…Objective, Arnhem. The gliders land successfully in the dropping zone…Parachutes billow in the sky…The great attack on the bridges has begun.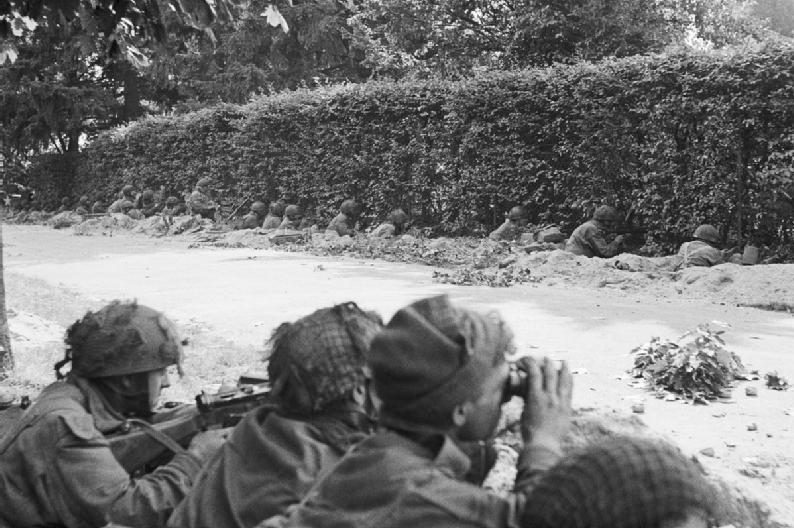 SEPTEMBER 27, 1944—Ten days of horror and heroism are behind. Of the 10,095 officers and men who made the landing 7,605 are killed, wounded or missing. Back in Britain, grief is mingled with pride. A new and glorious chapter has been added to our nation's history. Britain will never forget!
NOVEMBER 11, 1945—Scene: the Field of Remembrance at Westminster Abbey. A paratrooper is searching for something.
The sacrifice of men
"Where is the plot for the Arnhem men?" he asks.
And when the answer is: "There is no plot", he throws his red beret on the grass, and round it plants four wooden crosses. "Now there is", he says, and walks away weeping.
The authorities at the Abbey kept that beret and, next Remembrance Day, it was brought out to mark a plot for the Arnhem men—and to declare a soldier's grief over a sacrifice that had been forgotten.
British men and women are not characteristically ungrateful or forgetful. They have preserved November 11 through the years, so that they might honour those who served and fell in the fight for freedom; and the Flanders poppy is still the emblem of their remembrance. But…
Christ's sacrifice
Can it be true that God's own Son once offered himself a willing sacrifice for the blessing of men? Is the Scripture record to be believed that he who shared his father's glory "humbled himself, and became obedient unto death, even the death on the cross"(Philippians 2:8)?
Is it a fact that we are "not redeemed with corruptible things, as silver and gold; but with the precious blood of Christ "(1 Peter 1:18,19)?
These things are true. Yet how few have a thought for them? From his cross the Saviour endured the cruelty of those he had come to save; and he still has to bear their neglect.
No wonder he cries: "Is it nothing to you, all ye that pass by? Behold, and see if there be any sorrow like unto my sorrow …" (Lamentations 1:12)
If Jesus Christ died for your sin—and he did—do you not owe him your gratitude? And if he should ask you to express that gratitude by accepting the gift of forgiveness which he died to purchase—and he does—are you not missing much by your neglect of this?
Whatever debts of love and thankfulness you owe to men, this is the greatest debt of all. And, strangely enough, you can only repay it by incurring a deeper debt, for the way to say "Thank you" to Jesus is to accept him as your Saviour and Friend.
—Author Unknown*
*We have searched unsuccessfully for the author of this piece. If you know who wrote it, please let us know. We would like to give them due credit.
Photo of "The field of remembrance at Westminster Abbey" by Mark Hillary is licensed under CC BY 2.0
The photograph of the soldiers at Arnhem is from the collections of the Imperial War Museums and is in the public domain.