From the youngest preschooler to the oldest retired person, everyone loves a good story!
Storytelling is one of the most gripping forms of teaching
When a well-told story is in full flow we can see children sitting wide-eyed and attentive, or youths leaving their mobile phones in their pockets as their attention is held. Adults of all ages relax and are caught up in the story.
The value of these narratives in teaching Bible principles is indisputable. Whether it is a story from Scripture, an imagined tale, or a true-life account, all can be used to carry spiritual and moral emphases.
Stories are enhanced with good visuals
We have illustrated Bible stories as well as allegorical short tales. The colourful and engaging PowerPoints all have accompanying scripts.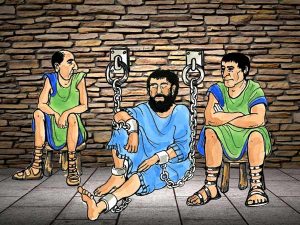 We want to pass on these resources to anyone who can use them — church workers, parents and teachers…whoever you are! If you need visual aids and guideline notes for teaching Bible principles, you are welcome to download anything you might find useful, subject to our terms of use.